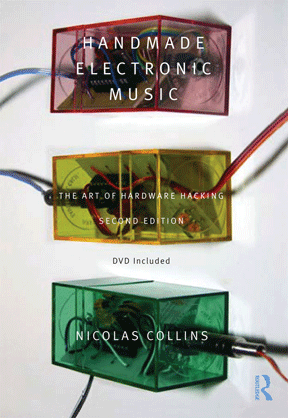 Recently, there's been a confluence of articles about the obsolescence of everyday electronics (whether planned or not), thanks in part to last week's announcement of the MacBook Pro with Retina Display. Check out the article at Wired.com by Kyle Wiens, "The New MacBook Pro: Unfixable, Unhackable, Untenable".
It reminds me of how quickly music-making technology changes, often right out from under our hands and feet. Remarkably, an article addressing this very subject appeared a few weeks earlier in the Classical music section of the New York Times, "Electronic Woe: The Short Lives of Instruments" by Allan Kozinn. In light of Apple's announcement, it's also worth your attention.
Near the end, Kozinn writes "If I were a period-instrument maker looking for expansion ideas, I would keep an eye on this. I'd buy up and recondition old-fashioned metronomes, Farfisa organs, Buchla and Moog units, Atari computers and every generation of Mac I could find."
Kozinn is seemingly unaware of the current resurgence in DIY electronic music, whether it's through hacking and circuit bending or working with a perf board and an Arduino, not to mention the renaissance of analog modular analog synthesis. The Arduino platform, alone, continues to introduce curious artists of all ages to electronic instrument design (among many other things). And if I were to meet Mr. Kozinn, I'd suggest he spend some time with Nicolas Collins's excellent book, Handmade Electronic Music. It's a refreshingly down-to-earth guide to exploring sound with everyday materials. If you don't already own it, find a copy immediately and give yourself the gift of a weekend afternoon to rediscover the joys of manipulating electrical current for its own sake.